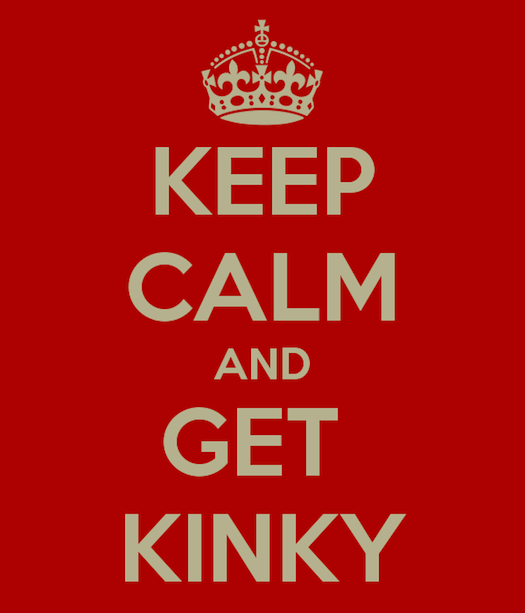 I was recently asked what 5 kinky things I am willing to try. Well, that answer is difficult because there is not too much I haven't tried with my husband. During a discussion with Jim I decided to ask him the question posed to me. He was at a loss, I thought.
The conversation we had eventually led to some heavy petting and a week of 8-15 hours of my day every day demanded to be his (when your husband is retired, this is possible). He disallowed panties over the week and kept me in the bedroom (except to cook, and do whatever I needed to do (same for him). I was pampered he ran a bath, shaved my legs. and even my goody (for both our pleasure). I have been cooked for, babied, romanced, been sexually driven to the edge so close I thought I was losing myself.
Of those 8-15 hours per day of playing I was denied orgasm until he was ready to finish himself for the night/morning. Jim is unique in that foreplay is what he loves the most. He loves to ready my body and edge me until I am begging for release. So, as each day began and we consumed enough coffee to become human, or we finished what had to do to maintain our home and life, we would begin to play.
Oh yes, it does.
I was then encouraged to test my limits. Meaning, I was asked to reconsider my hard limits with sex. At first I was nervous, but then I let myself go, on the first night of play. That was all it took, well that and a REALLY and I mean REALLY good orgasm. Jim edged me so close I felt as though I was going to pass out.
I managed to make it a whole week without a discipline spanking. But, I sure enjoyed a ton of play spankings. In my home, play spankings are intense and often harder then punishment. This is not because we are backwards, it is because my body sees discipline as a time of punishment (or whatever one wants to call it). If it is a time of discipline I will whimper and wait for it to be over. However, when it comes to "play time" my pain tolerance is very high. I know many of you are the same, and it makes it nice knowing I can be understood.
I return to blog land thoroughly content from spanking, flogging, playing, and a week of exploring myself. thanks to a simple question posed by Tori at
Pain's Pleasure
you spurred a great week for me!